---
Stephanie Silva's career has focussed majorly on Creature FX and she's been a core part of Scanlan's team on all of the Disney era Star Wars films.

Her first character in the series was the memorable protocol droid ME-8D9, who can be seen pottering around Maz's castle inside and outside, when she bears witness to the destruction of the Hosnian System.
She went on to portray Siilvanie Phest, a Disciple of the Whills on Jedha in Rogue One. From there, we see her in The Last Jedi as a Canto Bight alien patron followed by Solo, where she played a multitude of characters, ranging from the droid S1D6-SA-5 to the Cloud Rider Silvasu Fi.

And finally we saw her most recently in The Rise of Skywalker as AL1-L3 (another protocol droid with a history that takes the character back to the droid revolution on Kessel) and NOT seen as Sylphanie Stil, one of the three 'Red Ladies'. Whilst scenes were shot, the Kessurian dance troupe known lovingly on set as the 'Red Ladies' was ultimately cut. They do however, make an appearance in the TRoS visual dictionary.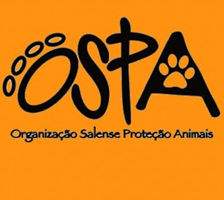 Stephanie will be supporting the non-profit organisation OSPA, who re-home as well as care for cats and dogs. You can find further information on them and their wonderful work here: www.ospacv.org.

As always, a proportion of the money raised from Autograph sales will be donated to Stephanie's charity and if you'd like to donate more, you can do so by using the "Additional Donation to Charity" option from the drop down menu when shopping.

Whilst Stephanie has been a long time client, PrivateSignings.Org are excited to announce Stephanie Silva as our third guest signer.
---